Hello!If you really want to join the King Royal Brigade you must add me on steam [KRB] GERKA or write application here

 What you really have to knew about us!
 We  appreciate..
- Discipline
- Adequacy
- Active
 We are new regiment it is reason why you always must come to our events.
 The form  an application!
1.Your nickname in game.
2.Your age.
3.Have you some experience in other regiment
4.Are u ready to come  on our events by 18:00 pm GMT (London time)
5.Do you have team speak?If u don't have it,are u ready to download it ?
6.Do you have microphone
7.Your Skype name.
8.Do you have original version of M&B Napoleonic wars
9.Do you have talent?Like '' I am good painter''.
10.Do you agree to follow the rules and laws of KRB Regiment of foot?
  Important information
 You must not be in other regiment,if you decide to join the KRB,you must be only in KRB! Doublereg - Prohibited
 You must be active,if you will not enter event three times you will demote or kicked from regiment.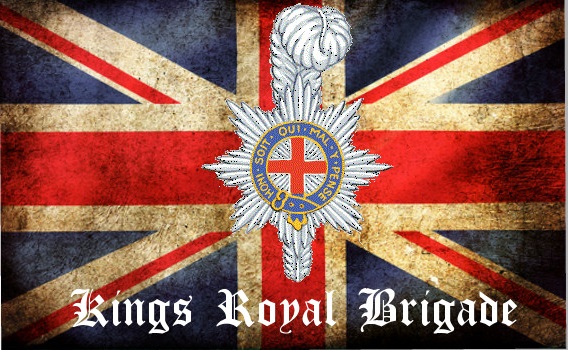 Admin




Posts

: 5


Join date

: 2016-03-17




---
Permissions in this forum:
You
cannot
reply to topics in this forum